Workshop portable mobile lifting gantry crane
Workshop portable mobile lifting gantry crane
VOHOBOO

China

100 Set/Sets per Week
VOHOBOO Light Duty Gantry Cranes are fabricated and welded to provide precise load positioning for medium to heavy loads. They are ideal for applications that require an economical, versatile lifting.
Solution. If your facility can not support an overhead bridge crane a light duty gantry crane is the perfect solution.
These gantry cranes are self-supporting and travel directly on the floor. VOHOBOO Light Duty Gantry Cranes come with a power drive system that includes polyurethane (trackless) or V-groove wheels. A light duty gantry crane can easily be moved from one location another if you rent or lease your facility.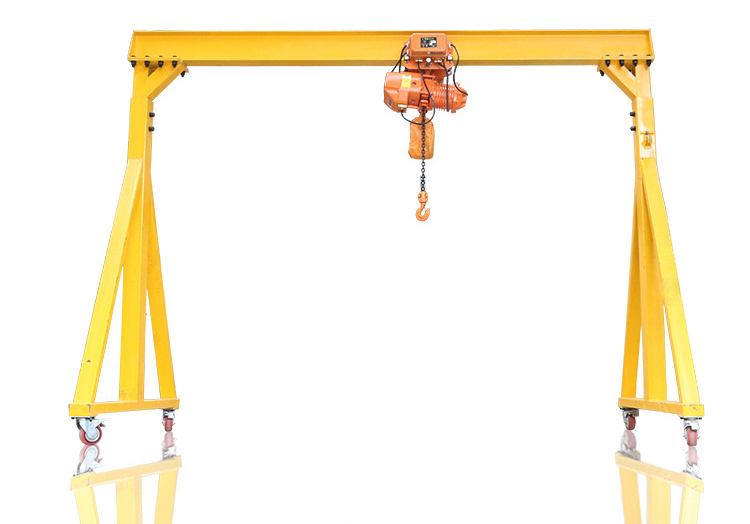 General introduction of portable gantry crane
There are many types of gantry crane, here is portable gantry crane. Portable gantry crane is called mini gantry crane, frame gantry crane, it's a light small lifting crane, which has the features of simple design, moving freely, high quality, cheap price. The total lifting capacity of portable gantry crane is 0.5ton-10ton, and it adjusts to work in small workshop, warehouse, stocks, etc. Especially in areas where cranes are required to move freely.
Features:
1: Small package volume, convenient disassembly and transport
2: Selecting electric trolley assembly can realize trackless weight-bearing and greatly improve the work efficiency, steerable.

3: We accept customized size and rated load. Hot sale portable mobile rubber tyre gantry crane can make you save more strength to lift heavy things.
Workshop portable mobile lifting gantry crane details:

Motorized Gantry Crane Design:
Factors to consider when determining whether a motorized gantry crane is the most cost effective solution for your company.
4 Amazing Featured Design
(1) Your building or facility is currently under lease and a major investment in overhead runway structure is not reasonable.
(2) Your company may be planning to relocate eventually and the cost to relocate a gantry is far cheaper than moving an overhead bridge
crane system.
(3) Your material handling process requires you to move loads inside and outside of your building.
(4) You require a long runway and purchasing 100 feet plus of runway for an overhead bridge crane is not as practical as purchasing 100 feet plus of gantry rail.
Workshop portable mobile lifting gantry crane applications: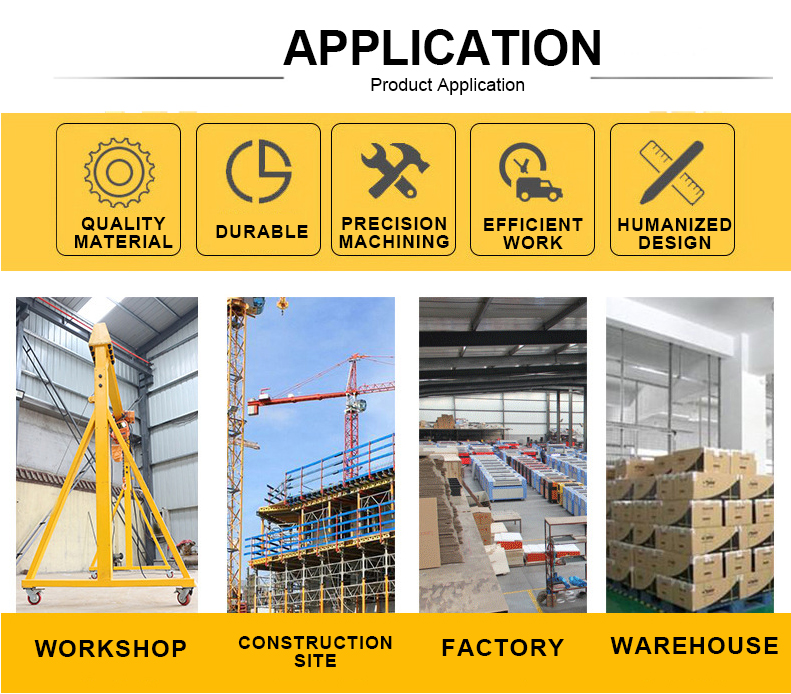 Workshop portable mobile lifting gantry crane packing: