HHBB Hook Type Electric Chain Hoist
HHBB Hook Type Electric Chain Hoist
VOHOBOO

Hubei, China (Mainland

Shipped in 5 days after payment

80000 Piece/Pieces per Quarter 10 ton electric chain hoist
Electric Chain Hoist are designed for those applicaions where space is limited. The unints provide smooth, quiet trouble free operation in a variety of Class Ⅲ applicatons. The units are equipment with the following features :
1. FEC G80 ultra heat-treated alloy steeel chain which is suitablt for rain, sea water and chemical environments.
2. Choices of lug mounted push / pull, hand geared or motorized trolley drives geared limit switches for both upper and lower hook travel.
3. Standard voltage is 200-440volt, 3 phase.
4. Capacities from 0.5ton through 10tons.
5. Sturdy steel construction.
6. Direct acting motor brakes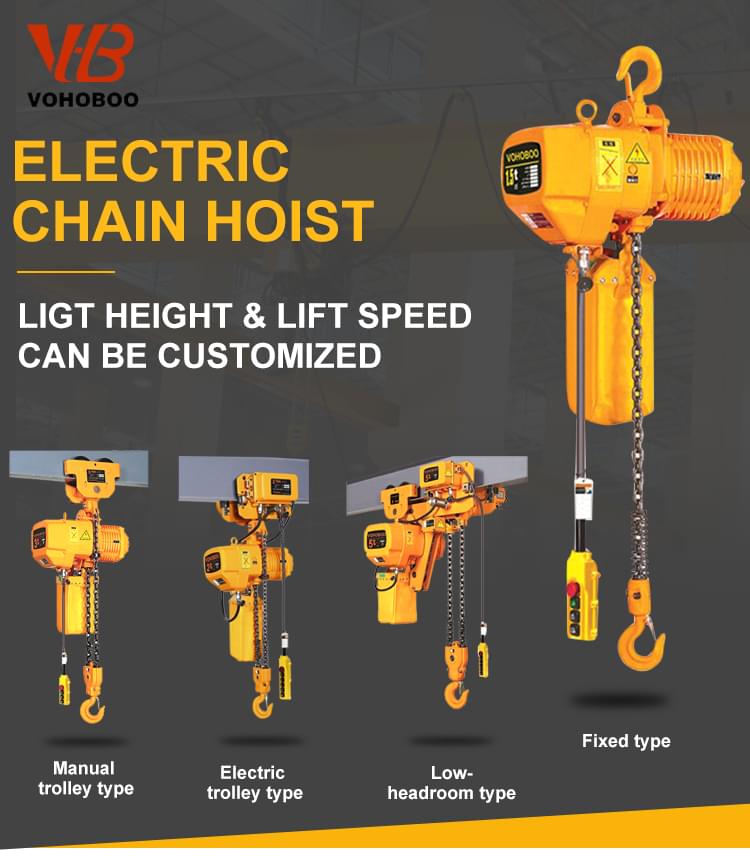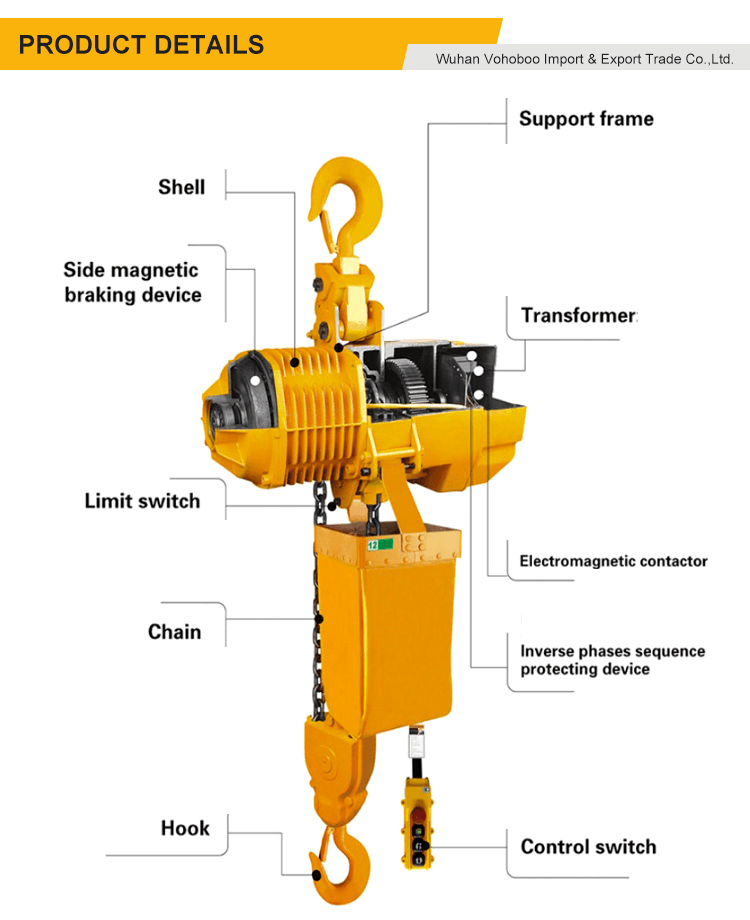 HHBB hook type electric chain hoist Description:
HHBB hook type electric chain hoist is typical of unique optimal structure in shortening the distance
between the machine body and the beam tracks, applicable to operations in side low buildings, especially
suitable for use in temporarily erected plant buildings or on the sites where expansion of effective hoisting
spaces inside the buildings is required the most important parts of the machine is chain
and brake system.
HHBB hook type electric chain hoist Features:
1. We are professional with electric chain hoist with rich production experience over 10 years.
2. Electric chain hoist capacity from 500kg to 30T, hook type or trolley type .
3. All the electric chain hoist have CE certification.
4. Electric chain hoist with light but hard shell.
5. G80 chain with good quality.
6. Hook be hot forged with perfect strength , hard to break.
7. Push button, remote control with high quality.
8. Electric chain hoist can be equipped with rain cover , travel limiter , overload limiter.
9. Single speed or dual speed as your required.
10. Three phase electric chain hoist : voltage from 220V -690V , 50/60HZ , 3 phase, and we can also produce single phase chain hoist.
11. Color can be made as your required : blue , yellow , orange , red , etc.
12. OEM available.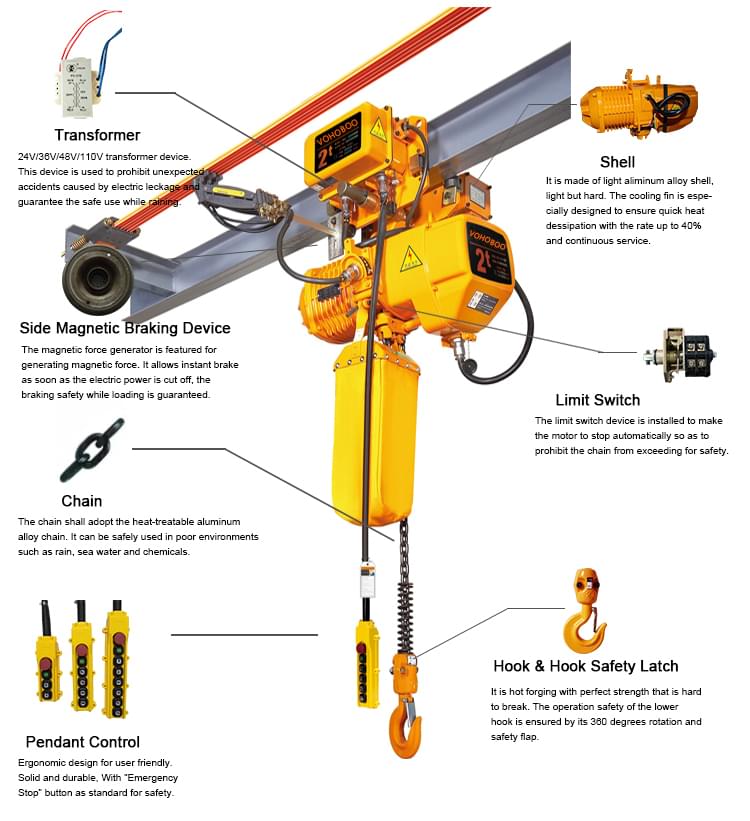 HHBB hook type electric chain hoist Parameters:
Model
Capacity
(T)
Lifting Height (m)

Lifting Speed (m/min)
Motor Power (kw)
No.of Chain
Dia.of load chain (mm)
0.5T-01
0.5
3
7.2/2.4
1.1
1
6.3
1T-01
1
3
6.9/2.3
1.5
1
7.1
1T-02
1
3
3.6/1.2
1.1
2
6.3
2T-01
2
3
6.6/2.2
3.0
1
10.0
2T-02
2
3
3.3/1.1
1.5
2
7.1
3T-01
3
3
5.6/1.8
3.0
1
11.2
3T-02
3
3
3.3/1.1
3.0
2
10.0
5T-02
5
3
2.8/0.9
3.0
2
11.2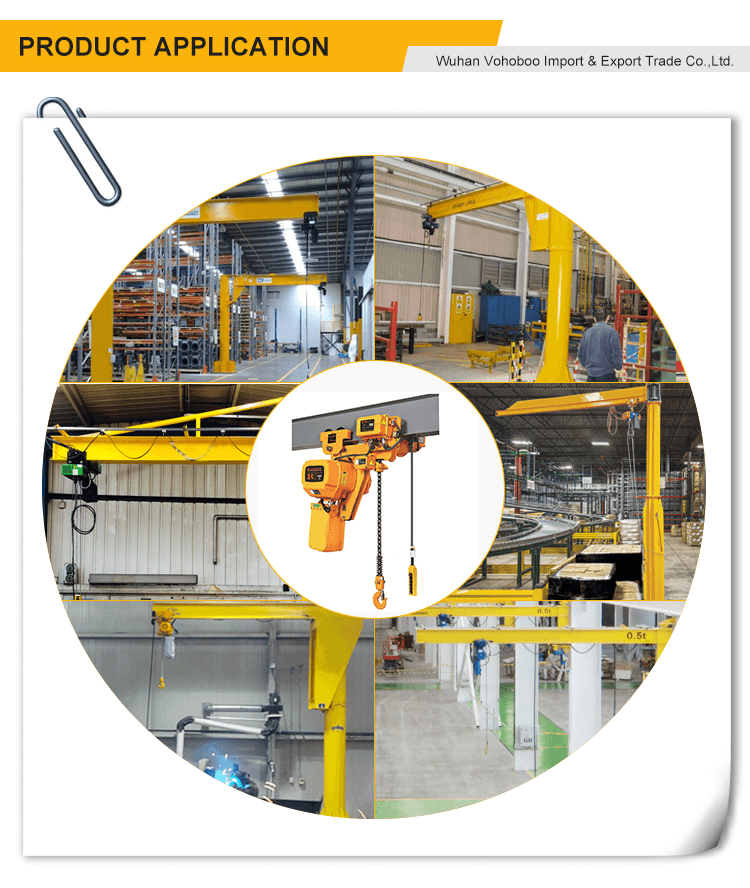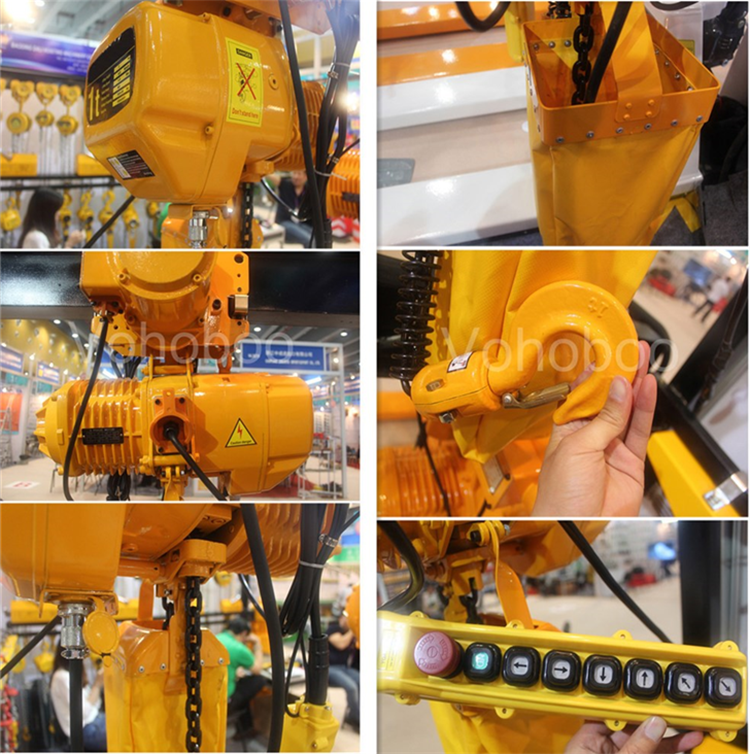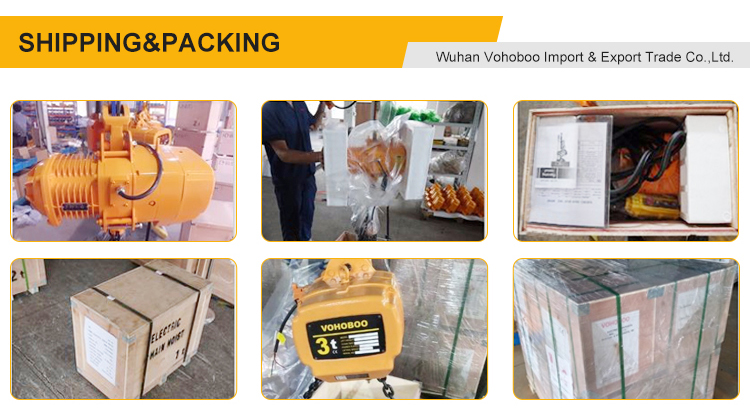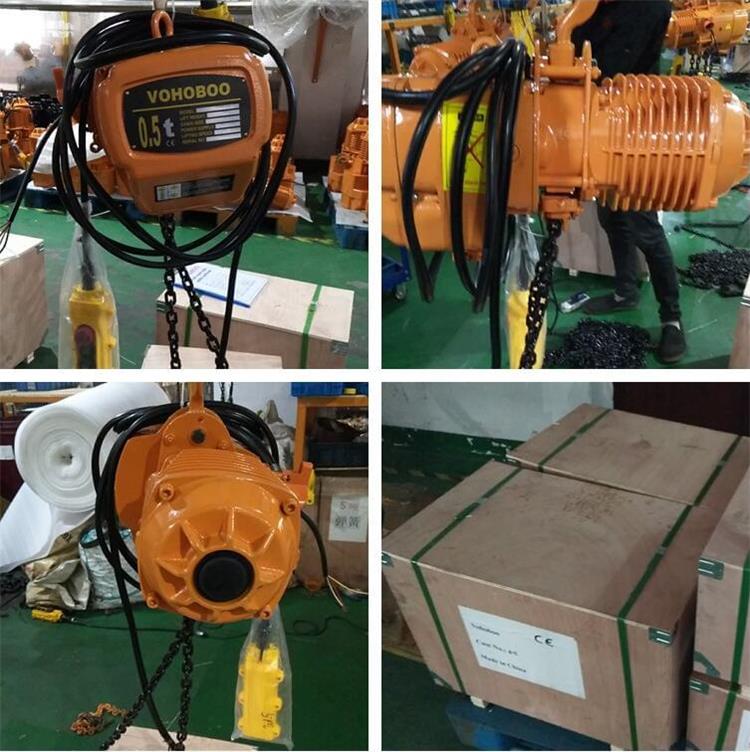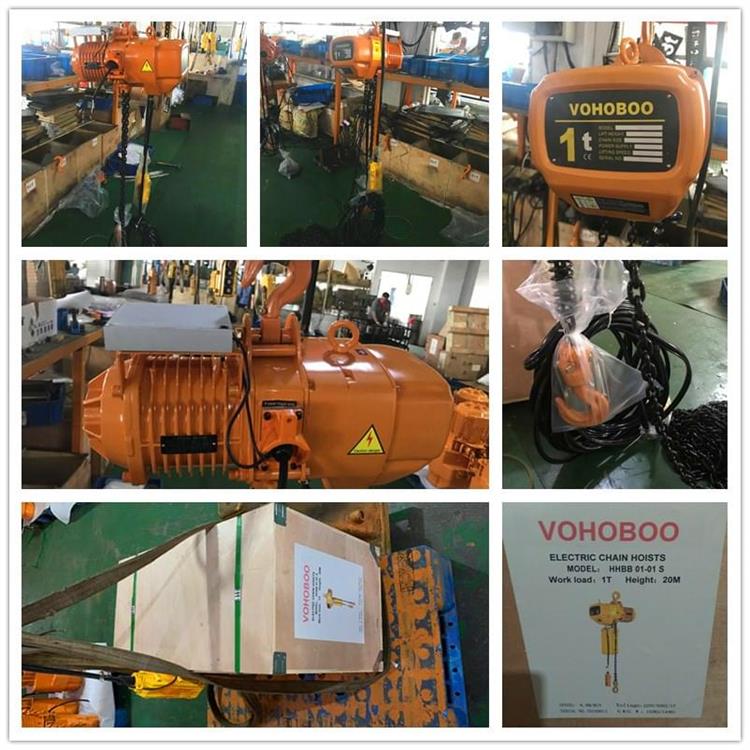 More hook type electric chain hoist orders,please feel free to contact us!

FAQ:
Q1: What are you? Trade Company or manufacturer?
We are both manufacturer & trading company
Q2: What's the advantage of your company?
We've experienced manufacturer and overseas dealer. Our products have been exported to over 110 countries.
An independent research team especially focusing on crane and hoist design upgrade. A professional service
team for customers will provide feedback within 24 hours.
Q3: What's the sample & MOQ to your company?
Sample order MOQ can be 1 set and the product you ordered will be sent in a week as long as inventory is available.
Q4: Can I customize the product according to my own willing?
Yes, OEM/ODM are available, we can customize as customer's request.
Q5: How is the package during transportation?
Composite wooden crate for the electrical parts, waterproof cloth for the steel structure, then packed in a metal crate.
Q6: What should I provide when inquiry?
In order to make a very quick offer and saving your time, it's better to fill the information below: